Essential Breastfeeding Products for New Moms – Many people believe that breastfeeding is an easy and basic process. It's about feeding your child or a newborn from the mother's breast. Breastfeeding as a new mother might be difficult at first. Every mom's wish is to have a healthy child by using breastfeeding products, which make breastfeeding and pumping comfortable from the beginning. Breastfeeding does not require any sophisticated equipment. There are, however, certain items you may have on hand to make life smoother and more comfortable for you and your kids. Nowadays, you can buy breastfeeding products from online stores. You can purchase some items you should have on hand before your baby comes.
Important Feeding Products
1. Breastmilk Storage Containers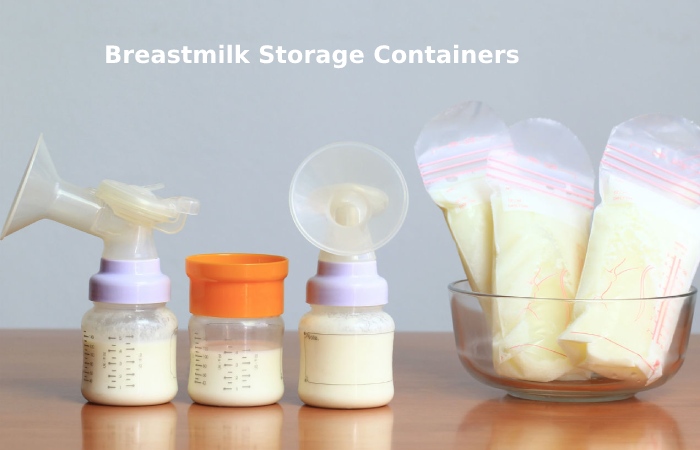 Breast milk storage containers are essential for parents to preserve that precious liquid. These pre-sterilized bags are built to carry, store, and freeze breast milk. Storage bags should ideally be thick plastic and have a robust sealing method to protect against leakage. Using a double breast pump is a good way to optimize the amount of milk you pump. Learn how to double pump and how it benefits you and your baby. It is small, light, and portable, making it easy to transport wherever you go. A built-in rechargeable battery allows you to express yourself anywhere you want—without looking for an outlet—and a USB connector for charging on the road.
2. Nipple Shields
Nipple Shields are constructed of BPA-free, thin silicone and are specially aimed to optimize the amount of skin contact between a nursing mother and her infant. The novel cut-out shape allows the baby's nose to make contact with the mother's skin. To suit various nipple shapes, nipple shields are available in three sizes: 16 millimeters, 20 millimeters, and 24 millimeters. To establish which size of a nipple shield is ideal for their body, users should see a lactation counselor or specialist.
This product is a comfortable way to feed the baby. The soft silicone allows the mother to continue breastfeeding and protects sore breasts. Users rave that these nipple shields were a lifesaver during the first few months of nursing. You may choose to buy a combination pack that comes with a handy travel bag, so you can carry them wherever you go.
3. Easy Expression Bustier
The strapless shape with no-slip support holds the bustier firmly in place. Breast shields are held securely in place by reinforced holes. You may use a double breast pump with a specially designed pumping bra for maximum convenience. The front zip and hook make it simple to put on and take off., specifically designed to accommodate your double electric breast pump. Hands-free breast milk pumping makes it simple and pleasant while pumping, allowing you to get other stuff done. It is stretchy and quite pleasant to wear. Nylon and spandex blend: It feels quite gentle against the skin. The machine washes on a cold, gentle cycle in a travel bag. Do not wash or dry zipper clothing for maximum performance.
Conclusion
These breastfeeding products will be highly beneficial to you and your baby throughout your first few months as a new mom. WHO and UNICEF suggest that children breastfeed after delivery and continue to breastfeed consistently for the first six months of life because endorphins are found in breast milk. When paired with the soothing effects of breastfeeding, they help newborns feel better faster when they are hurt or depressed. It provides newborns with all the proteins they require for optimal development. A baby can be fed as soon as they begin to express indications of hunger. Furthermore, because breast milk is delicious, you can simply breastfeed the baby to sleep!
Also Read: How Many Types of Paithani Sarees Are There?