CBD is a natural medicine that users of all age groups acknowledge its healing and calming properties. But how old do you have to be to buy CBD? Since states and federal laws on CBD are complicated, we have dedicated this article to finding out how old to buy CBD oil. So, can you buy CBD oil at the age of 18? Let's find out.
Do You Have to Be 18 to Buy CBD?
Depending on the type of CBD, your residing state, and the store you want to buy from, you may have to be 18 or 21 years and above to buy CBD products. If the CBD you are buying CBD derived from marijuana which has over 0.3% THC content, you may have to be 21 years and above to be served.
Usually, states with legal cannabis have similar rules for selling marijuana and alcohol. This means you must be 21 years and above to buy CBD. Minors may not be allowed to buy from dispensaries. While CBD derived from marijuana contains more than 0.3% THC, CBD derived from hemp contains less than 0.3% THC.
Minors of 18 years and above can legally buy CBD products derived from hemp. Since hemp is legal at the federal level, there are no federal laws governing the minimum age for sale or use. However, since each state has different laws on CBD, it's best to check your state laws before purchasing CBD.
CBD Age Laws
Generally, only adults can buy CBD legally for sale, which means you must be 18 or older. But some state laws require you to be 21 and older. According to Federal law, you must be 18 and above to buy CBD products for smoking such as CBD flower, CBD vaping oils, and other inhalable products. The federal law restricts other forms of CBD such as edibles, creams, topicals, and oils.
In states where CBD is legal, you must provide a document that shows that you are 18 years and above before buying CBD. Some brick-and-mortar stores usually ask for your ID card or a driver's license. Most online CBD stores and manufacturers like Lazarus Naturals also require buyers to follow several basic procedures before selling CBD.
If you want to buy CBD from a medical dispensary, you must have a medical card or a caregiver. Holders of medical cards must be 18 years and above. For example, the law is similar in West Virginia. Individuals seeking to purchase CBD from a medical dispensary must be 18 years or older and possess either a West Virginia medical marijuana card or have a designated caregiver. These requirements ensure compliance with regulations for accessing CBD products in the state. However, minors can buy CBD from medical dispensaries with the help of a caregiver. All minors are not permitted inside a cannabis dispensary.
Bottom Line
In conclusion, the question of how old to purchase CBD will depend on several factors including:
The state where you reside
The store selling the CBD
The form of CBD you are buying
The reason for using the CBD product
CBD age laws vary from state to state with a handful of states allowing access at 21 years old. Since CBD products lack intoxicating properties, people legally can still the best CBD gummies or other CBD products.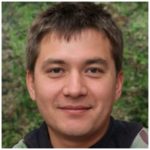 Michael Levin is a CBD enthusiast, a researcher, writer and editor in the cannabis space, experienced CBD user and educator. He believes CBD can help improve our overall health and wellbeing.