How to Accentuate Your Face Shape  – Every unique face shape is something to celebrate! Whether you have a round-shaped or heart-shaped face, there are ways to enhance and highlight your face shape and features. Look and feel your best in whatever you're wearing, with ideas to make you feel stylish and confident. Everyone can find something to go with their signature look, so start experimenting with trendsetting tools and styles.
Wear Flattering Eyeglasses
We love the style and versatility of eyeglasses! A great pair of eyewear enhances your face shape and gives you a bold, stylish look to go with your wardrobe. Whether you're interested in wearing reading glasses or sunglasses for women, trendsetting frame shapes will flatter your personality and silhouette. First, find the perfect frame shape for your face.
Accentuate a round face shape with angular sunglasses and reading glasses for women. These looks include soft square frames or dazzling rectangular frames. Some of the best eyeglasses for square faces include oval or round glasses. Oval faces look amazing when they wear angular eyewear with a bit of height. Try cat-eye glasses or a chunky, oversized frame in a square or soft-square shape. Rectangle faces will find balance with a pair of round-shaped, oversized eyeglasses. Discover plenty of unique looks with a vintage vibe. Heart faces should shop for thin frames highlighting the cheekbones, such as half-frames or semi-rimless eyewear.
Experiment with Makeup
Makeup is a simple and effective way to enhance or accentuate your face shape for any occasion. Experiment with colors and techniques to find the perfect routine for your look. Plenty of strategies exist for all makeup types, so you can always start by browsing by face shape.
Generally, oval-shaped faces can highlight their balanced features by wearing a touch of bronzer from the temples to the center of the face. Blush on the temples and apples of the cheeks gives an ethereal feel. Heart-shaped faces can use blush to enhance their high cheekbones and bronzer to balance out features around the forehead. A round-shaped face and a square face shape always benefit from blush and bronze to add contour or soften angles.
Try a new makeup brush or approach to how you apply your makeup. Over time, you may find that specific colors or products work well together to highlight your best features. Keep a list of everything from eyeshadow to lip liner so you remember what brightens your facial features and makes you feel the most confident.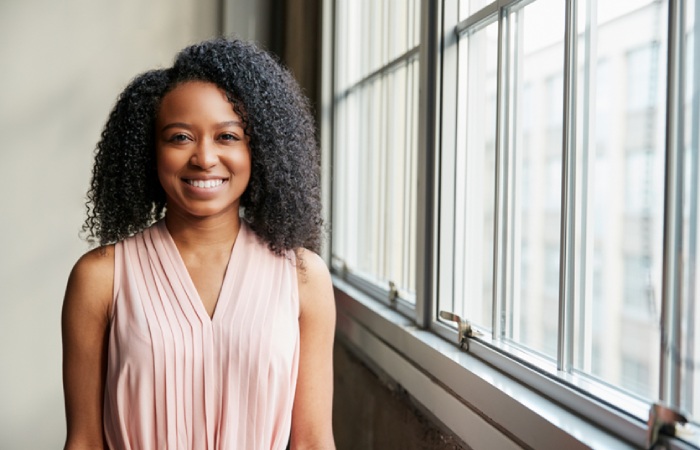 Do Facial Exercises
Facial exercises can help to tone and enhance your beautiful face shape in just a few minutes daily. Sit comfortably and repeat the movements to rejuvenate your look. You can do different exercises for the various parts of your head and upper body. For example, define your jawline in quick and simple steps.
First, shape your shoulder and neck muscles by bringing your face forward without moving your shoulders. Let your neck muscles stretch and contract as you hold the position for 30 seconds. Next, tone your mouth muscles by saying the vowels of the alphabet. Repeat 10-15 times or until they feel looser and more relaxed. There are mini workouts designed for all muscles of the face, so check out a facial exercises guide if you're curious about what you can do to relax and tone your upper body. While accentuating your face shape, you'll help de-stress and enhance your wellness.
Try Different Necklines
Did you know that your clothes can show off your face shape? All you have to do is pick the right neckline. If you love the V-neck or cowl neck, you're in luck. A versatile design and balanced look make these tops flattering for all face shapes.
Round-shaped and oval-shaped faces look amazing in a boat neck top. Boat necks are ultra-chic and can even accentuate long faces because they make the eye move horizontally. Try the sweetheart neckline or a crew neck top to balance a square-shaped or angular face. A scoop neck top offers the illusion of length to a round-shaped face, while an off-shoulder top adds stability to an oblong face shape. As with eyewear and makeup, you can experiment with various necklines and tops to see what works best. Make a note of your favorite styles and wear them in different colors.
Accessorize with Jewelry
Now that you have the right neckline, it's time to accessorize with jewelry. Some necklaces and earrings accentuate different face shapes, so discover what you like and buy pieces to match your favorite tops and dresses. For instance, oval faces look best in smaller earrings that do not over-accentuate the face, while delicate chain necklaces help to enhance soft features. A round-shaped face should take advantage of dangling or vertical styles like drop earrings and long beaded necklaces.
Accentuate a rectangle-shaped face with chunky, oversized jewelry. Bold shapes and colors are fun and create an illusion of width. A square face looks terrific with chandelier earrings and drop earrings of any color. Rope-length necklaces are best for an angular silhouette, but don't be afraid to experiment with intricate beading or large pendants.
Heart and triangle faces can get creative with earrings that are the opposite shape of their face. For example, inverted triangle stud earrings will help to balance a heart-shaped face while adding a subtle, eye-catching style. Choker and collar necklaces help to balance the cheekbones and eyes, while princess-length necklaces and bib-style necklaces infuse drama into your look.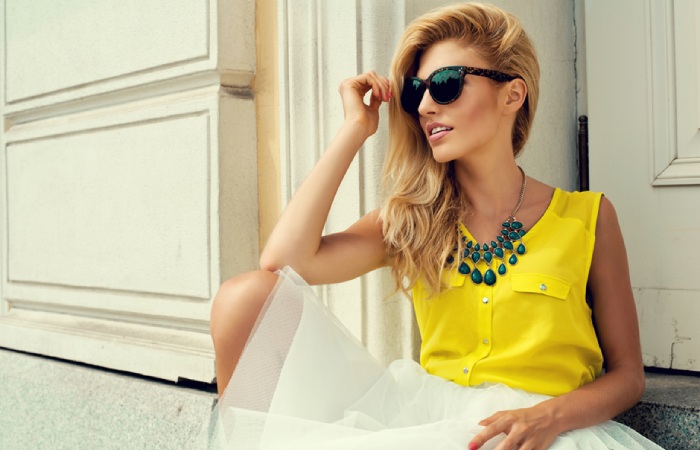 Highlighting Your Beautiful and Unique Look
There are many stylish and fun ways to enhance your face shape and make you feel your best. If you need new accessories, now is the time to shop for your unique look. Everything from reading glasses to makeup can accentuate and show off your signature features.