Royal Maharashtrian Bridal Makeup – India is a land of diverse cultures, and one of the most colorful and vibrant is the Maharashtrian culture. Maharashtrian brides are known for elegant hairstyles, precious jewelry, and brightly colored Paithani sarees. Her traditional outfit is incredibly detailed, effortlessly elegant, and often features lots of gold jewelry.
Maharashtra weddings are a beautiful sight to behold! Marathi's looks are stunning and sure to make a splash on your big day. Whether you're looking for amazing sleek and modern or ornate and over the top, we've got you covered. This blog post will feature 11 stunning Royal Maharashtrian bridal makeup looks that will take your breath away. These unexpected brides prove that traditional Indian weddings are always so captivating!
So, without further ado, let's look at some of the best Maharashtrian bridal styles.
Royal Maharashtrian Inspirational Bridal Makeup is to die for!
Maharashtrian makeup is relatively different from the rest of Indian bridal makeup. The unique traditional draping of the Nauvari saree, the green bangles, the Mundavalya, the Crescent Bindi just between the eyebrows, the typical Marathi Nath, and the bold black Kajal make them stand out more. Check out this Marathi mulgi and see how gracefully they pull off their Royal Maharashtrian makeup! Their wedding outfits reflect total simplicity and elegance; their natural beauty speaks for itself.
1. Simple Nauvari Royal Maharashtrian Bridal Makeup Look
This Royal Maharashtrian bridal look is perfect for brides who want to look elegant and timeless on their wedding day. The soft, neutral makeup is very flattering and suits all skin tones. The orange and red Nauvari saree is also an excellent option for brides who want to stay connected to Marathi culture while looking phenomenal on their wedding day.
The makeup artist did a fantastic job adding contrast to the whole look. This simple and elegant makeup with a touch of lipstick and a round red bindi enhances the look quite well. These red flowers on the bun add an extra touch to this Marathi Mulgi.
Her captivating smile while playing with the pallu says a lot about how she loved her bridal look. This is close to our hearts!
2. Classic Royal Maharashtrian Winged Pithani Bridal Makeup
We got you wet. Look at this stunning bride from Maharashtra! You can't get your eyes off her beauty, can you? The makeup is on point, amazingly blended, and the color contrast is phenomenal. Shimmering gold eyeshadow on the inner half and red on the outer corner add depth to the eyes. We can't brag enough about their gorgeous winged coating. It's like extra cherries on top of the dessert.
The black kohl further accentuates her large almond eyes. The perfect red-orange lips, the tiny rhinestone on the crescent bindi, Nath, Mundavalya on the head, and the Nauvari saree make her the ideal Maharashtra wife.
The gajra in her hair contrasts perfectly with her pearl jewelry. As he watched that smile, his heart would have skipped a beat for once.
3. Pithani Royal Maharashtrian Classic Winged Bridal Makeup
This traditional green saree with red trim shows a glimpse of Peshwai brides. The typical gold eyeshadow in the inner corner and brown in the outer corner add definition to the look. Gold jewelry perfectly matches the whole look.
It also ditches the crescent bindi with a round bindi that looks extravagant. The Mundavalya appears to be a crown on his head.
4. No Makeup like Royal Maharashtrian Bridal Makeup
This bride seems to have hardly worn anything on her face. Her face resembles her skin with a pink patch on her lips and kajal on her eyes. She doesn't need much. Her smiling face does the magic. She dropped the Mundavalya with the 'Mang Tikka,' which looks fantastic on her heart-shaped face. The makeup artist has created a perfect base that doesn't look like makeup.
Also, she checked out her dazzling Kamar sash of hers and how easily she paired it with the bright green saree. This bright red and green contrast is everything for the entire bridal attire.
5. Royal Maharashtrian Bridal Makeup Ideas for Dramatic Eyes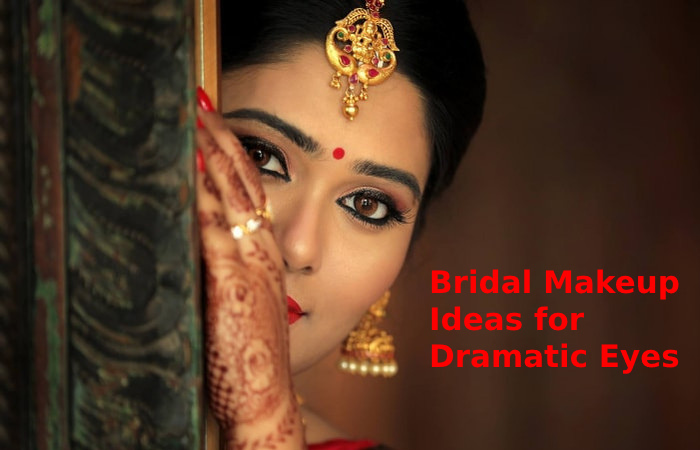 This bridal makeup is not simple; instead, her bridal makeup artist adds a bit of drama to her eyes by mixing brown and black in the outer corners to accentuate her eyes. This is the bridal makeup that most brides today want at their weddings. The artist added matching lipstick to her outfit and rosy blush on her cheeks. She wears Maharashtrian Nath with a slim Gold Mang Tikka just above her head, and the gold necklaces further elevate her features.
6. Queen of Glow Peshwani Royal Maharashtrian Bridal Makeup
Looking at that glow on her face, you will call her the Queen of Radiance. The bridal makeup artist has created this look remarkably. This look can wear at wedding ceremonies or even engagement receptions. The artist did not go for a classic lipstick shade; instead of her, she colored her lips with a reddish-pink lip tint. The coral goes red on the face on her cheeks, and the ballpoint is placed right on her face's highest points. This bride's cheeks glow like a glowing ball as she smiles.
This Marathi bride covered her arms in a purple silk dupatta, which she paired all with the bright orange Paithani saree. The makeup artist did her look justice by adding a fantastic glow to her face. Furthermore, her Nath also looks flattering on her face.
7. Crescent Moon Royal Maharashtrian Bride Look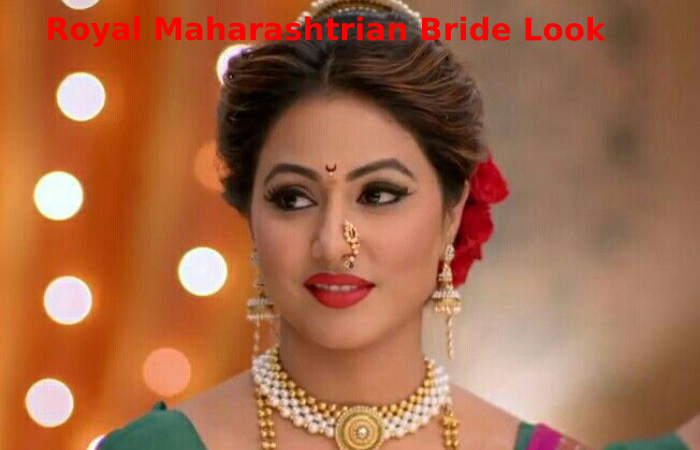 This Maharashtrian bridal makeup looks soft and perfectly matched, and the crescent moon bindi is a star of this bridal makeup. The bindi is beautiful and perfectly placed in the center of the eyebrows that lift her eyes. After seeing this beautiful Marathi bridal look, she might want the same for her wedding even if she is not a Maharashtrian girl. The beautiful semi-circular moon, Nath, and Mundavalya make the Maharashtrian look dissimilar from the rest of the brides. These wedding outfits stand out more precisely because of the simple and impeccable base of the Maratha brides.
This Marathi bride wears an orange Nauvari saree with magenta trim and is paired with a complementary green blouse. She looks stunning with this hairstyle. The whole bodysuit makes it even more desirable, and the makeup is no exception here.
These Maharashtrian looks are almost impossible if you don't hire the best Maharashtrian bridal makeup artist in Pune and Mumbai. If you are getting married soon, consider hiring Poonam Lalwani, the best bridal makeup artist in Pune. You can check out her Maharashtrian bridal makeup portfolio to know more about her makeup skills.
Also Read: Best Simple Bengali Bridal Makeup
Related Searches to Royal Maharashtrian Bridal Makeup
[royal maharashtrian bridal makeup]
[maharashtrian look hairstyle]
[marathi bridal look]
[marathi makeup]
[traditional marathi hairstyle on saree]
[traditional marathi look hairstyle]
[simple marathi makeup]
[nauvari saree makeup]
[maharashtrian bridal makeup]
[maharashtrian look]
[maharashtrian bride look]
[marathi bridal makeup
[traditional maharashtrian bridal makeup]]
[modern maharashtrian look in saree]
[modern marathi bride]
[traditional maharashtrian bride]
[paithani saree makeup and hairstyle]
[marathi look]
[royal maharashtrian bridal makeup]
[marathi makeup]
[marathi bridal look]
[maharashtrian look hairstyle]
[simple marathi makeup]
[traditional marathi hairstyle on saree]
[marathi bridal makeup]
[maharashtrian engagement look]
[marathi makeup for wedding]
[maharashtrian bridal makeup]
[marathi makeup look]
[maharashtra marathi makeup]
[marathi hairstyle]