How to Become a Beauty Blogger – If you're passionate and knowledgeable about beauty, then you should consider sharing your tricks of the trade with others. Starting your own blog is an excellent way to gain recognition in the makeup world. Not only can it be fun but also rewarding.
According to statistics, 67% of beauty shoppers rely on social media influencers before making a final investment decision. Becoming an online influencer has become increasingly popular and starting off your journey by becoming a successful beauty blogger is the perfect place to start.
If you're eager to become a successful beauty blogger but aren't sure where to get started with setting up your blog and gaining followers, this guide is for you.
Research Beauty Trends and Products to Get Inspired
The world of beauty blogging can seem overwhelming at first but don't worry; with a little inspiration, you'll be on your way to creating amazing content in no time. Start by researching the latest beauty trends and products that are causing a stir in the industry. This can help you determine what topics and products to feature in your posts, as well as keep you up-to-date on what's new and exciting in the beauty world.
Start a Blog and Create Content Around Beauty Topics
Starting a blog could be the perfect way to share your knowledge and connect with others who share your enthusiasm. With your platform, you can create content around everything from skincare routines to makeup tutorials, with the freedom to explore whatever topics pique your interest. Whether you're a seasoned beauty expert or just getting started, there is a wealth of topics to explore and discuss.
Use the Power of Social Media
Beauty bloggers have the chance to cultivate meaningful connections with other influencers, brands, and fellow content creators in their niche through social media. However, it's difficult to know which platform will work best for you. Luckily though if you create an effective plan that speaks directly to your target audience then success is within reach.
Making use of Instagram, for instance, can be a great way to expand your reach and engage with potential customers. With over one billion users, finding an audience will be effortless, and if you struggle to grow Instagram followers, you can enlist the help of organic growth services. Furthermore, you'll have access to free features such as Stories, filters, Highlights, and Reels that help refine content for maximum impact.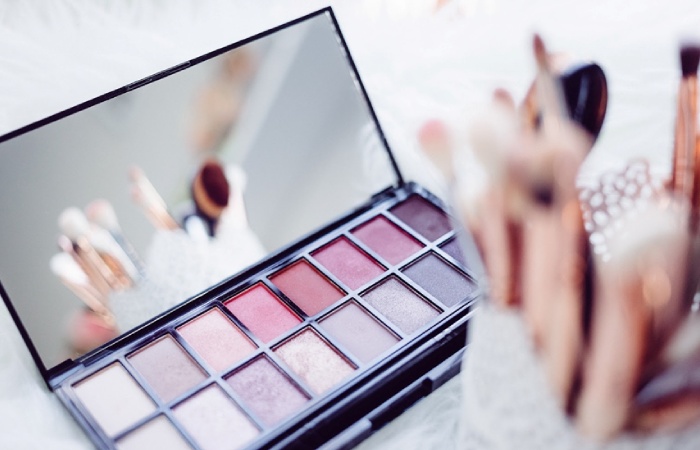 Master the Art of Photography and Photo Editing
If you want to become a successful blogger in the beauty industry, mastering the art of photography and photo editing is essential. The beauty world is all about visuals, and your readers expect high-quality and aesthetically pleasing content. But fear not, with some practice and determination, anyone can learn how to take stunning pictures and edit them to perfection.
From lighting to composition, there are many elements to consider when taking a photo. And when it comes to editing, knowing how to enhance colors and retouch blemishes can make all the difference. So grab your camera and start practicing; your future success as a beauty blogger depends on it.
Connect With Influencers and Other Beauty Bloggers in Your Niche
As a beauty blogger looking to grow your audience and reach new heights of success, one of the most valuable resources at your disposal is the network of influencers and fellow bloggers in your niche. By connecting with others in your field, you can tap into a larger audience, gain valuable insights and inspiration, and potentially collaborate on exciting new projects. Whether it's joining a blogger community, attending industry events, or simply reaching out to influencers via social media or email, there are countless ways to connect with others and expand your reach in the beauty world.
Follow the Latest Industry Trends to Stay Ahead of the Game
In today's fast-paced business world, staying ahead of the game is key. One way to ensure that you are on top of your game is by taking note of the latest trends in your industry. Whether it is through attending conferences, subscribing to industry newsletters, or simply following thought leaders on social media, staying up-to-date with what's happening in your industry can provide you with insights and help you make better-informed decisions.
Bottom Line
Becoming a beauty blogger is an exciting journey to start and an even more rewarding challenge to master. With the right resources, dedication, and enthusiasm, you can become the next top beauty influencer. Building a successful career as a beauty blogger may seem daunting at first but don't let that discourage you from keeping up the good work. With consistency and determination, anything is possible.