How to Prepare Your Wardrobe for Fall
As the warmth of summer fades away and leaves begin to don their rich hues, fall starts to unfurl its beauty before us. Now is the time of year when we switch our summer clothes for cozy layers and earthy hues, perfect if you want a seamless transition to fall fashion. To help your transition, here's some essential guidance on how to prepare your closet for the season ahead. 
We'll embark on a captivating exploration of fashion, spotlighting five exceptional brands that encapsulate the essence of fall fashion. From warm and sustainable designs that mirror the season's spirit to timeless pieces infused with contemporary twists, these brands have mastered the art of capturing fall's allure within their collections. 
By the time you've navigated through our guide, you'll possess the know-how to curate a fall wardrobe that not only resonates with your style but also pays homage to the season's rustic splendor.
Cider
According to The List's survey, 22.17% of respondents said that the most popular place to find fall outfit inspiration is by shopping online. One online brand that effortlessly encapsulates the essence of fall is Cider. Renowned for its exceptional craftsmanship and dedication to sustainability, Cider brings forth a collection that perfectly aligns with the cozy vibes of the season. 
The brand's knitted sweaters, in particular, stand out as versatile and stylish essentials for fall. Crafted with meticulous attention to detail, its knitted sweater vest designs not only exude warmth but also exhibit a blend of classic charm and contemporary flair.
The earthy tones and rich textures of Cider's pieces mirror the changing landscape of fall, making them a perfect addition to any wardrobe. Whether layered over a crisp button-down shirt or paired with your favorite jeans, Cider's knitted sweater vests are a testament to the brand's commitment to capturing the spirit of the season while offering comfort and sophistication in every stitch.
Tentree
Tentree, much more than a clothing brand, is a powerful force for environmental and social change. With a profound commitment to sustainability, Tentree has garnered a reputation as a pioneer in eco-conscious fashion.
Rooted in its philosophy of "Buy One, Plant Ten," the brand plants ten trees for every item purchased, contributing to reforestation and a greener planet. This unique approach reflects their dedication to the environment and results in high-quality, thoughtfully designed clothing. 
From cozy hoodies to versatile tees, Tentree's collection mirrors its earth-first ethos through the use of organic materials, responsible manufacturing, and an unmistakable outdoor-inspired aesthetic. Choosing Tentree means embracing a lifestyle that values both style and substance, making a positive impact with every piece you wear.
For Days
As fall approaches, embracing sustainable choices becomes paramount, and that's where For Days steps in as a visionary clothing brand. Their commitment to environmental responsibility shines through their versatile collection of wardrobe essentials. Through a groundbreaking closed-loop system, For Days emphasizes the significance of circular fashion, offering organic and timeless pieces perfect for fall.
Their unique recycling program allows you to return your worn For Days items in exchange for fresh ones, all made from regenerated materials. This not only aligns seamlessly with the spirit of the season but also promotes an eco-conscious approach to dressing. By incorporating For Days' pieces into your fall wardrobe, you're not just staying stylish, but also actively contributing to a more sustainable and mindful future.
Mate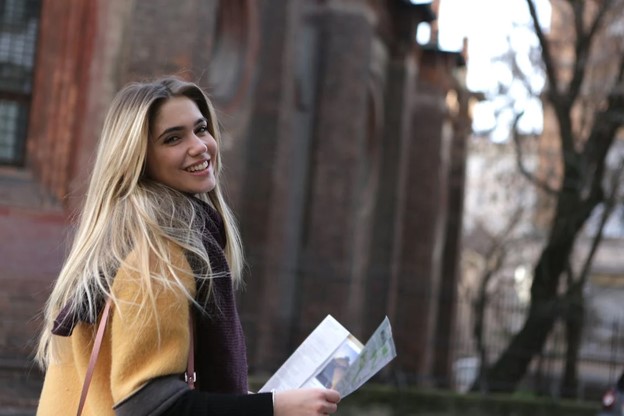 In pursuing a fall wardrobe that marries style and sustainability, Mate emerges as an exceptional clothing brand. With a focus on organic materials and ethical practices, Mate offers a collection that perfectly suits the cozy and transformative ambiance of the season. Their thoughtfully designed pieces, ranging from comfortable sweaters to versatile denim, reflect the brand's commitment to timeless fashion that transcends trends.
By choosing Mate, you're not only embracing fall's aesthetic but also championing a greener approach to clothing. Each garment embodies the essence of comfort, quality, and conscious consumerism, making it an ideal addition to your fall ensemble. Elevate your fall wardrobe with Mate's eco-friendly pieces and make a lasting impact on both your style and the environment.
Boody
Elevate your fall wardrobe sustainably with Boody, a remarkable clothing brand. Renowned for its eco-friendly and luxurious bamboo-based pieces, Boody offers a range of essentials perfect for the cooler months. From soft layering pieces to cozy loungewear, their collection aligns seamlessly with the comfort and style needs of the season.
Embrace the changing leaves in clothing that's not only gentle on your skin but also on the planet. Boody's dedication to sustainability ensures you're well-prepared for fall while minimizing your environmental footprint.
Final Thoughts
As the fall breeze ushers in a season of transformation, your wardrobe deserves nothing less than a thoughtful evolution. As the leaves change color, let your wardrobe echo this beautiful transition.
By embracing the pieces curated by these brands, you're not just stepping into fall, you're embodying a lifestyle that blends the seasonal spirit with ethical choices. So go ahead, let your fall style be a testament to your values and a celebration of the season's splendor.