Styling Your Winter Wardrobe – As the cold wind starts to blow, it's high time we shift our closet from summer staples into cozy winter gear. But transitioning into the winter wardrobe doesn't mean you have to compromise on style. In fact, with a few carefully selected pieces, you can make a fashion statement while staying warm and comfortable. Keep reading for tips on creating a dazzling, yet practical winter wardrobe.
Understanding the Key Elements of a Winter Wardrobe
The essence of a winter wardrobe lies in its practicality and its versatility. While warmth and comfort are paramount, winter clothing should also be curated on the basis of how well they can be used in layering. Sure, a nice pair of womens plus size coats is essential to any winter wardrobe, but having various combinations of clothing adds depth and flexibility to your style.
Next, consider your lifestyle when you start updating your winter wardrobe. If you're the type to enjoy outdoor activities, invest in activewear and boots that can withstand extreme weather conditions. For those who work in an office setting, smart coats and sweaters should be your go-to.
A good winter capsule wardrobe might include a mix of thermal undershirts, turtlenecks, cozy sweaters, tailored pants, coats, and a range of winter boots and accessories. Remember, you should feel comfortable in what you wear, and each piece should be a true reflection of your personal style.
How to Select High-Quality Cold-Weather Materials
When it comes to winter clothing, fabric composition matters. Characteristics to consider include warmth, breathability, durability and comfort. Natural fabrics like wool, cashmere, and down are known for their insulation properties and are ideal for extremely cold climates. Synthetic materials, such as polyester and nylon, are also great for warmth and are often used in waterproof clothing, perfect for rainy or snowy days.
Another fabric worthy of mention is fleece. This synthetic fabric is lightweight and warm, making it ideal for layering. It's also breathable, which makes it a good choice for activewear. A fleece jacket can be easily put on or removed as the temperature fluctuates, making it a versatile addition to any winter wardrobe.
The thickness or weight of the fabric also plays a role in how warm the clothing will be. In general, the thicker the fabric, the warmer it will be. But remember, a high-quality thin wool sweater can be warmer than a thick cotton one. So it's always best to consider the material first before the thickness.
When it comes to durability, consider how the fabric handles multiple washings, if it retains body odors, how it resists abrasion, and if it withstands pulling and stretching without losing its shape. Buying quality clothing might mean spending more upfront, but can save you money in the long run as the pieces will last for several seasons.
Essential Accessories for Your Winter Wardrobe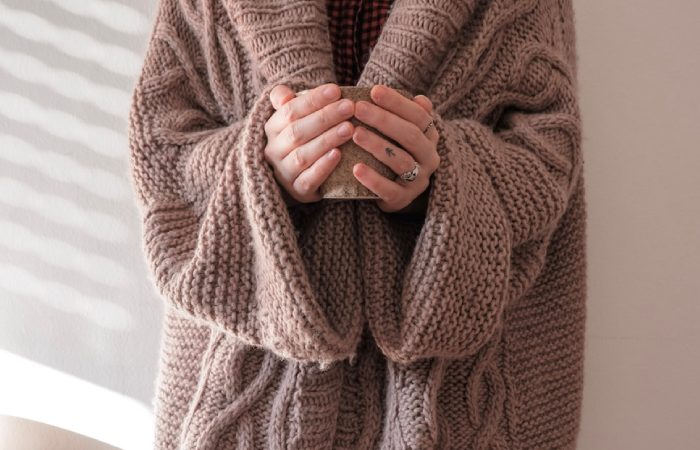 Accessories make your winter outfits more functional and fashionable. They offer the perfect chance to express your unique style, even with layers of clothing.
Scarves are a winter wardrobe essential. They not only provide warmth, but they can also transform an outfit from drab to fab. Choose a colorful scarf to brighten up a neutral winter outfit. Gloves or mittens are a must to protect your hands, and there are plenty of stylish options available.
Hats are integral to any winter accessory collection. Aside from protecting your head from the biting cold, they can also be a fashion statement. From knitted beanies to chic berets, there is a wide array to choose from. Finally, socks and boots are also important. Wool or thermal socks provide extra heat, and waterproof boots ensure that your feet stay dry and warm
Altogether, building and maintaining an efficient winter wardrobe can be a fulfilling and fun experience. With a bit of planning, care, and a dash of your personal style, you can create a wardrobe that not only keeps you warm but also accentuates your style throughout the winter season.