Outfit From Day to Night – For some men, being a sharp dresser seems to come naturally. We all have a friend that seemingly couldn't look sloppy even if he tried to. However, we can't all be so lucky, and for most men, consistently putting together stylish outfits takes some effort. If you're willing to try, though, dressing well all the time is absolutely an achievable goal. Ultimately, it comes down to using good judgment and figuring out what works best for you. Here, we'll cover how you can choose the right outfit for every occasion and look your very best outfit from day and night.
Tip #1: Find Your Unique Style
Style varies from person to person. A certain outfit may look incredible on a friend of yours, but that doesn't necessarily mean it will suit you as well. If you want to look your best consistently, you'll need to put together outfits that go well with your personal style. For example, if you look sharp in a quality crew neck t-shirt, you'll probably want to add several nice crew necks to your wardrobe.
This also applies to finding the colors that tend to look best on you. Some guys look great wearing bright, lively colors, while others are better suited for wearing darker, more subtle tones. Once you get a feel for your individual style, it is much easier to put together stylish and flattering outfits than the last outfit from day to night.
Tip #2: Get the Right Fit
Ultimately, it won't matter what clothing you're wearing if it doesn't fit you well. And similarly, if it does fit you well, almost any clothing tends to look flattering. Therefore, many people consider having clothes with a tailored fit to be the most important aspect of style.
When clothes don't fit you properly, they throw off the proportions of your body. When they're too small, they look tight and constricting. And also, when your clothes are too big, they can look sloppy and make you look bigger than you are. So, no matter what type of clothing you're buying, it's always worth trying it on first or knowing your measurements before purchasing.
Finally, when you buy a suit or other formal clothing, make a point to have it tailored specifically to your body. You'll be glad you put in the time and effort when you end up looking spectacular!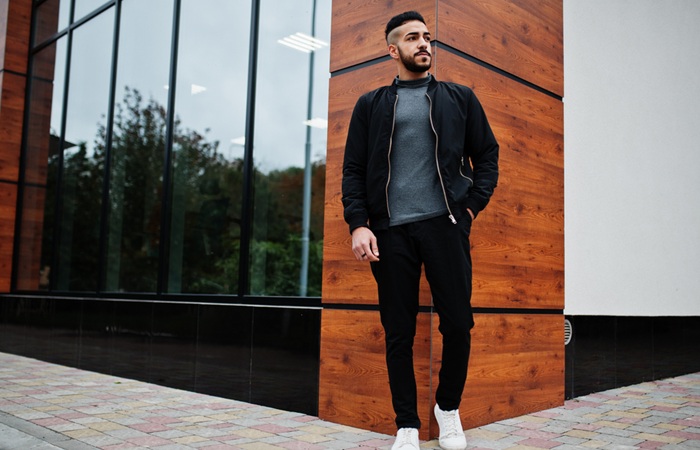 Tip #3: Simplicity Can Look Great
Some people think they need to create incredibly complex outfits or overload themselves with accessories to look stylish. However, that really isn't necessary.
The simplest outfits are the ones that truly look the best. For example, if you're going to a party, you don't need anything more than a classic short sleeve henley, a nice pair of jeans and a sharp watch. Sometimes, not trying too hard to look good is one of the best choices you can make to look both stylish and confident. Just know that there's a time and place for fancier outfits, but most of the time a simple fit will do the trick nicely.
Tip #4: Always Dress for the Occasion
A big part of dressing from day to night is avoiding the prospect of being overdressed or underdressed. If you can, it's always great to have at least a few outfit choices for each type of occasion.
Casual occasions will probably be the most common, so you'd be wise to have multiple options that will look great when you're out running errands and then end up meeting a friend for a laid-back dinner.
You'll also want to have some outfits available for semi-formal events. For example, a stylish button-down and a pair of dark dress pants will look excellent for a day at the office that ends with a holiday party or dinner at a nice restaurant. Finally, it won't hurt to have a tailored suit on hand in case you get invited to any formal event with a strict dress code.
If you have outfit options for every activity, you'll never be caught off guard when an invitation or opportunity arises. That way, you don't have to rush home to get changed, and you'll always be dressed properly for every occasion.
Tip #5: Test Run New Outfits To Build Confidence
If you have an upcoming event you're excited about, such as a date or a party, you may want to buy a new outfit for the occasion. However, if the new clothing is a bit fancier or different than what you're used to, you might be a little uncomfortable wearing it the first time. As a result, you might not have the confidence to look your best when that exciting event arrives. However, you can use this easy trick to remedy that: Give the new outfit a test run.
Before the day you're looking forward to arrives, make a point to wear those new clothes around for a day. Wear the outfit to run errands, walk around your neighborhood or even hang around the house. That will give you a chance to get comfortable in your new clothes, and you'll be able to rock them more confidently when it counts.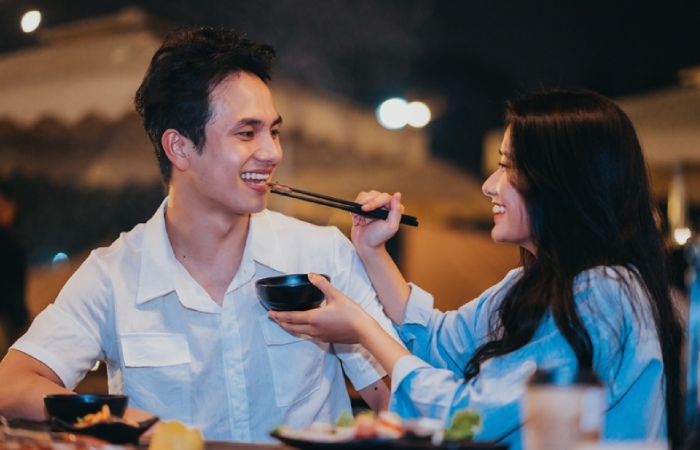 It Doesn't Take Much To Be Stylish Throughout The Day
Contrary to popular belief, you don't need a ton of clothes in your closet to be consistently stylish. What counts is that the clothes you own are the right ones. If you have a handful of outfits that suit you well and you have something for every occasion, you'll never have a problem looking sharp, from the morning to the evening. So, develop your style, find some quality clothes that fit your body and let your natural confidence do the rest!