Paris Fashion Week takes place twice a year, but it's one of the best times to catch up on the latest high-fashion trends and styles. Whether they fit in with your aesthetic or not, these innovative runway looks can inspire you to add your own flair to your everyday style or encourage you to try something new when you're stepping out for a big event.
There were many gorgeous and unusual looks at the couture event this year which took place in January. Some of these looks we'll merely admire from afar or appreciate their intended message, while others we definitely want to try out for ourselves.
Hair looks from Paris Fashion Week were aplenty, with traditional styles and modern takes appearing equally as often. If you're looking for a unique new way to cut or style your hair, perhaps take some inspiration from one of these many Paris Fashion Week hairstyles. As you can imagine, all of these 'dos require a decent amount of attention and styling, so for the best results, be sure to use professional hair styling products for a high-quality finish.
Loose Wavy Locks
This is one of the more simple looks that made an appearance on the runway during Paris Fashion Week 2023. Wavy and curly hair has gained momentum in the last several years as more people are rejecting the pin-straight hairstyles of the early 2000s and instead choosing to embrace the many textures of natural hair and exploring different styles through the curly hair movement.
And this attitude was on full display from some celebrities, models and designers during this year's Paris Fashion Week. Models for designer brands like Chanel rocked what has been dubbed the "long wavy" look on the runway. This style is typically worn on longer hair as the length of the hair helps to weigh down the curls, creating the "loose" kind of effect. This look is achievable in many ways: let your hair dry naturally if this is the normal texture of your hair, spray with salon hairspray first and use a curling iron with a thicker barrel or do it the old-school way by braiding your wet hair in loose braids and sleeping in them to reveal a gorgeous loose curl in the morning.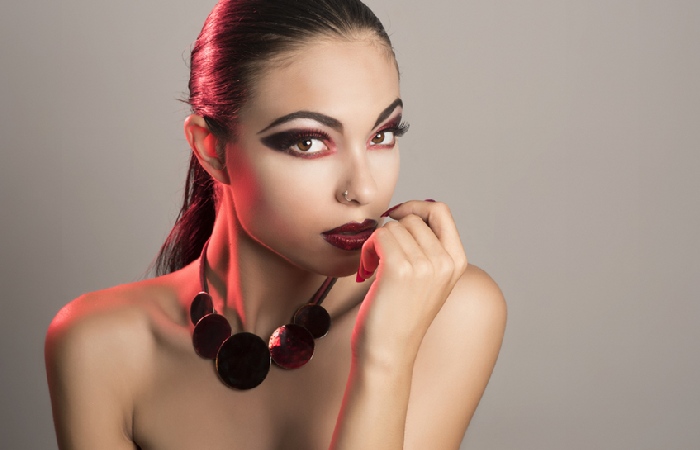 Slicked Back Look
A bit different than the previous style, the slicked-back look was definitely prevalent on the runway this year. This can be a difficult look to pull off, so it's always best to test it out at home first. The last thing you want is to try a new hairstyle that goes horribly wrong just minutes before you have to meet friends or head to a big event. Whether you have long or short hair, you can make this style work. Start by blow drying your hair while brushing it back and away from your face. This will give the hairstyle its basic shape. Then, use a strong hair gel, preferably professional hair styling products, and begin to comb back your hair with the gel. You may need to apply hair spray as well to hold the look in place, but this is a simple look that exudes elegance at any event.
Stark Middle Part
While the middle part has definitely been having a moment in the last few years, it hit the runway at Paris Fashion Week 2023 with many models rocking the part. Don't let old middle-part trends gone wrong to scare you away from trying this look again. The stark middle part can work with multiple looks, whether you're rocking a slick, pin-straight style or a choppy bob with curtain bangs and a middle part.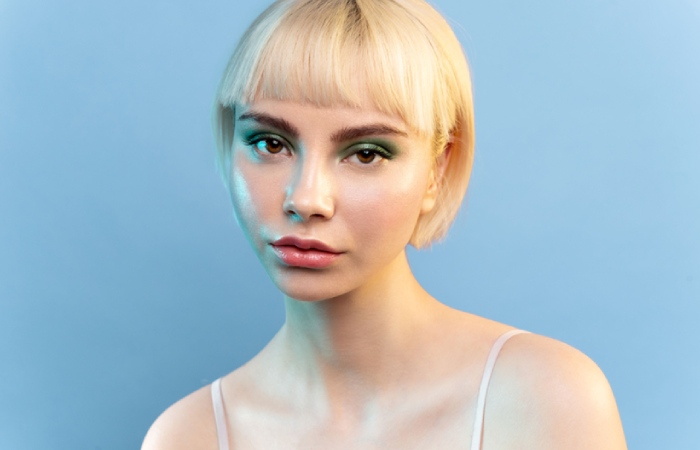 Blunt Bangs
Blunt bangs are all the rage this year. Though we saw many models wearing a stark bang that fell to right above eyebrow height, there were also many models who went for the high blunt bang, falling one-third to halfway down the forehead. This style has gained traction over the last few years, but it's increasingly making its way into everyday wear and high fashion alike. The blunt bang can be a big change if you don't currently have bangs. So if you decide to try this look, you may want to consider gradually cutting your bangs to ensure you're going to like the finished result.
Find Your Paris Fashion Week Look
Paris Fashion Week is a breeding ground for new and unusual looks — from hair and makeup to out-of-this-world clothing creations. If you're looking for inspiration for this biannual celebration of fashion and uniqueness, give one of these Fashion Week hairstyles a try. It can be as easy as learning how to slick back your hair for an elegant night out or as different as trying out a new style of blunt bangs. Whatever you choose to try, embrace your inner fashionista and rock that new look with confidence!