Redefine Ethnic Wear with Timeless Designer Kurta for Men
Choosing the right outfit for Indian festive celebrations and attending family functions is vital in personal styling. You want things to be perfect from every angle while getting your pictures clicked on Snapchat or captured in family photo frames during emotional Indian weddings. Ethnic wear, in this case, gives a touch of versatility for men.
The fusion of modern styles, designs and trends has marked a festive collection for men. One such timeless piece that has stood the test of time for men is designer kurtas. The rich quality of fabrics weaved in the cultural ethnic Indian kurta with a contemporary twist is something to be discussed. The designer kurta has redefined how men have embraced ethnic wear while staying in sync with modern fashion sensibilities.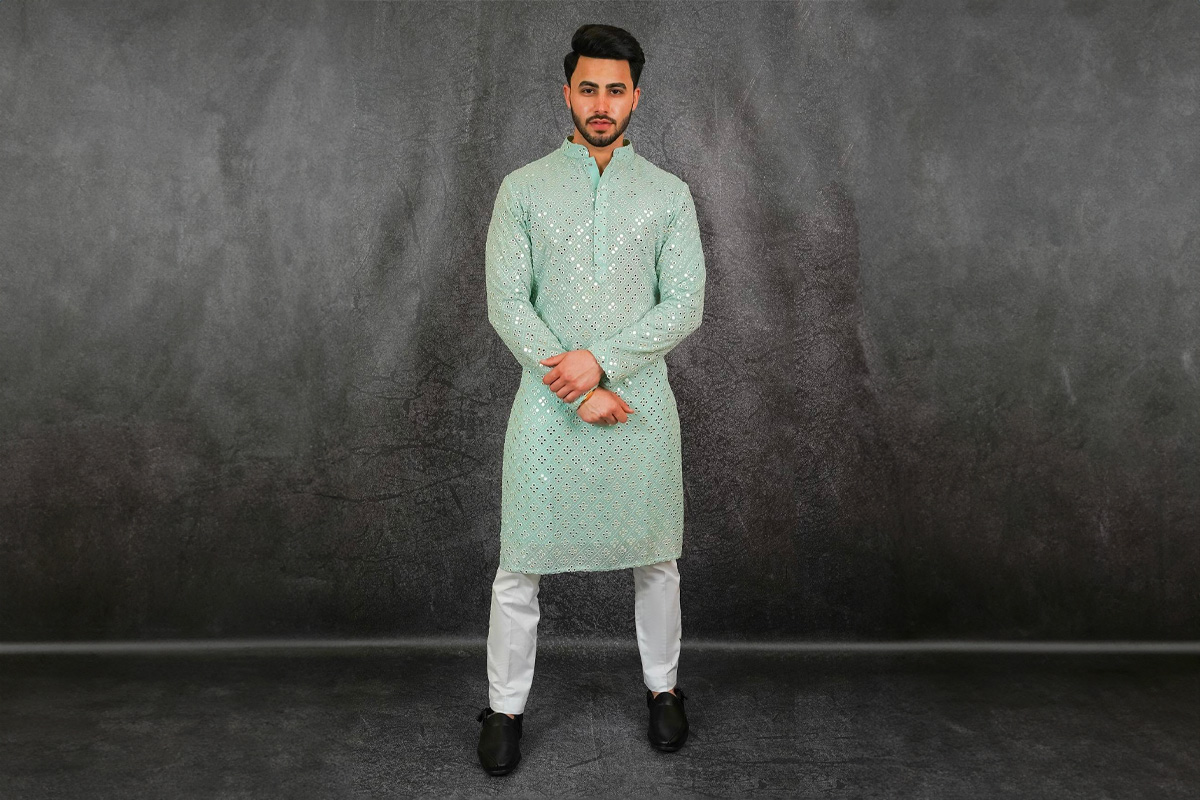 With timeless pieces of these versatile outfits, the essence of a well-crafted kurta remains constant. The use of premium fabrics, attention to detail and artistic embellishment ensure that these kurtas can steal the limelight and attention at festive occasions and family gatherings. The mix of creativity and tradition is the key to mastering the art of wearing designer kurtas. This piece is versatile whether worn with chinos, jeans, traditional churidars, or layered with waistcoats or blazers.
You must know that designer kurtas for men come in a wide variety of styles, each catering to different occasions and personal preferences. You can check out Aza Fashion's website to find all kinds of designer kurtas for men. They have some of the popular types of designer kurtas you must add to your buying bucket list for this year, such as classic straight-cut kurta, Pathani kurta, designer kurta with jacket, Bandhgala kurta set, and Indo-western kurta set.
To redefine ethnic wear with designer kurtas for men, we have laid 8 tips for going versatile around the town.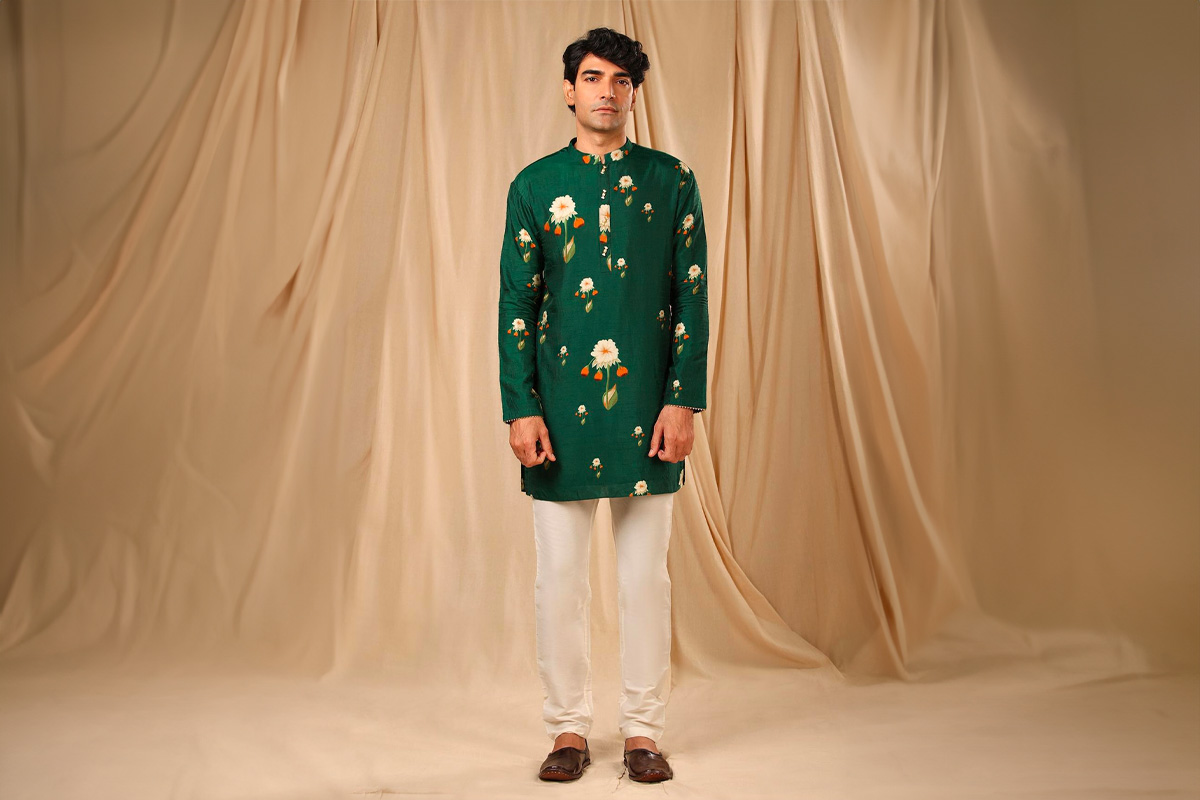 1) Rather than a single solid color, look for a multicolored modern ethnic kurta. It instantly adds a modern twist to your classic style without making you appear overly effortful. While a straight cut is generally best, changing up the collar can make all the difference.
2) While colors may always be used to show the vitality and vibrancy of what and how you are feeling, a specific atmosphere comes with wearing pure white. The twist is slight, but it immediately grabs everyone's attention. It is appropriate for any occasion or function and exudes a refined atmosphere that cannot be matched. If all-white is too much for you, try a colored border or stripe.
3) A long ethnic kurta can be worn at the conclusion of your current ethnic kurta. For a summer day outing, you can also choose a short-length kurta that allows you to show off your lower half. It can be worn with either trousers or jeans.
4) Buy a trendy kurta in a solid color with contrasting bottoms. For example, a white or beige kurta can be worn with navy blue or black chinos. This produces an eye-catching contrast, drawing attention to the clothing.
5) Pair your designer kurta with well-fitting pants or denim. This combination crosses the gap between classic and modern styles, resulting in versatile attire appropriate for various events.
6) Accessorize with a fashionable watch, a leather bracelet, or a traditional pocket square that fits your outfit's colors. When it comes to accessorizing, remember that less is frequently more.
7) A beautiful mandarin kurta is ideal for tall and thin men. Along with the buttoned front, it's an excellent feature. The mandarin collar is a short, unfolded stand-up collar that expresses grace and elegance in a traditional kurta.
8) While a textured, long kurta is always a winner, teaming it with a pair of trousers is the ideal outfit for a special occasion. You may add a modern twist by wearing a waistcoat. Depending on your preferences, the waistcoat can be printed or plain. Choose a contrasting waistcoat to give a touch of opulence to your outfit.
In conclusion, the world of men's fashion has seen an enthralling transformation, with designer kurtas emerging as a mark of elegance, culture, and refinement. These magnificent clothes harmoniously integrate heritage and modern styles, providing many alternatives for creating dazzling outfits for various occasions.
Redefining ethnic kurtas with complementary bottom wear and distinctive styles does not have to be a dramatic or significant departure from your normal event dress if that is not what you want. You can make tiny but significant changes here and there to create your own one-of-a-kind ensemble that will draw attention for all the right reasons. Don't forget to let your creativity flow now that you have a good idea of how to proceed or at least where to begin.