Makeup Stain is our daily ally, but what do we do when our clothes get stained with it? Don't know how to remove a makeup stain on a white shirt? Don't despair. We have the best tips to remove makeup stains from white clothes and make your clothes look new.
Learning how to remove makeup from your clothes will not only save you time but also keep your closet cleaner and more hygienic. Learn all the tips to remove makeup stains depending on the product type.
Maybe you can attribute it to Murphy's Law, but if you choose to wear a white shirt, any stain will stick to your shirt, whether it's from spaghetti sauce, coffee, or makeup. Even the best foundation will leave a colour if it gets on your clothes and you need to remove it. As with all stains, you must act quickly to keep your shirt from ending up in the rag collection under the sink.
Step 1
Remove as much substrate as possible under running water. Apply a quarter-sized amount to the stain and rub it into the fabric with your fingers. Keep rubbing and rubbing until you've removed as much makeup from the shirt as possible.
step 2
Remove the detergent by washing the shirt in warm water. Look for traces of the foundation stain. If the color is still visible (and this may be because makeup stains are so difficult to remove), apply more detergent to the paint, rub some more, and then rinse again.
step 3
If the pigment is still there, lay the shirt on an old white towel and pour a minor amount of hydrogen peroxide into it. Leave on for 30 minutes, then rinse and wash as usual.
How do I Remove Lipstick from Clothes?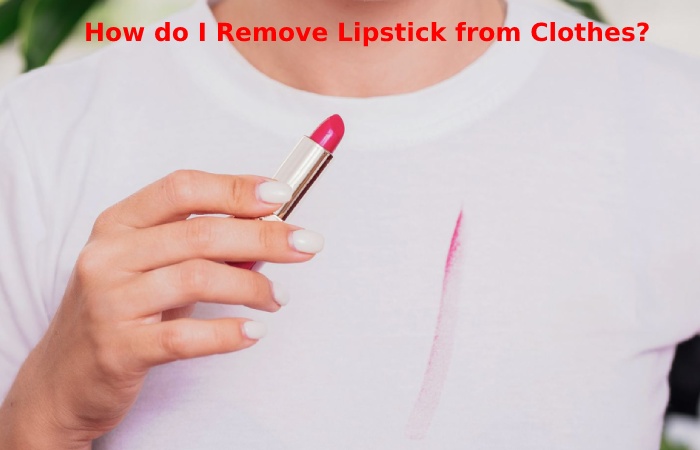 Today the color's of the lipsticks are super intense and cheerful. And it is that knowing how to remove lipstick stains from clothes is essential and an indispensable weapon for everyone. Check out these tips on how to remove lipstick from clothes:
Is required::
cloth
spoon
spatula
water
soap
stain remover
How do I Remove Lipstick from my Clothes?
Identify the Substance
Fabrics respond differently to different stain removal techniques depending on the fibre made. Cotton, lycra and nylon are resilient materials, but be careful with leather, suede, silk and delicate fabrics as they require special care. So try to check the label on your garment and your chosen stain remover package. If in doubt, take your garment to the dry cleaner.
React Quickly
Sometimes a soapy solution is enough to remove lipstick stains from clothing. You can also use a spoon or spatula to remove excess product. The sooner you treat the shame, the easier it will be to remove it.
Use a Clean, Damp Cloth and Gently Wipe the Affected Area
Removes the first layer of wax and oil, two prevalent ingredients in lipsticks. Make circular and smooth movements. Do not rub the stain as this will drive it deeper into the fibers.
Try a Commercial Stain Remover or Laundry Detergent if The Stain is Still There
Select a product suitable for the type of material and always read the label instructions before using it. For delicate garments, a visit to the dry cleaner is the best option as they have the right gears and experience to help you remove the stain.
Wash as Normal
Now you know how to remove a lipstick stain! Wash as usual. We recommend omitting the Evolution liquid soap and repeating step 4 if necessary. Do not let the garment dry if the paint is still visible.
Also Read: Mustache Wax Ingredients