Unique Ways to Style and Wear Jewelry
Unique Ways to Style and Wear Jewelry – Jewelry lovers are always seeking new ways to express their creative spirit and individuality through their unique style. Whether it's a cherished family heirloom, a whimsical piece found on a trip, or a classic piece such as a diamond solitaire, each piece of jewelry has the potential to tell a story. Keep reading to be inspired on how to integrate these precious pieces into your everyday looks in truly unique ways.
Developing Your Signature Style
Evolving your personal style is a lifelong journey, which means it's never too late to reassess and fine-tune your aesthetic. It can be influenced by many things, such as your lifestyle, career, personality, and preferences. It's essential to understand what you love, what works for your body type and lifestyle, and what makes you feel the most confident.
Well-chosen jewelry can elevate any outfit and can be a way to make a statement about who you are. While there are no "rules," it's about balance, proportion, and most importantly, what makes you feel good. For instance, if your preference is chic and minimal, you might prefer delicate pieces in silver or gold with minimalist designs.
If your style is boho and eclectic, you could experiment with layering bold and vibrant pieces. For the vintage lovers among us, incorporating retro and antique pieces, such as cameos, locket necklaces, or Art Deco pieces, can add a unique touch. Remember, your style is a reflection of you, so don't be afraid to wear pieces that speak to you the most!
Exploring the Art of Layering Jewelry
Nothing can give a more sophisticated, personalized, and trendy look than layered jewelry. Necklaces, bracelets, and even rings can all be layered in ways that suit your personal style and taste. When layering necklaces, play with different lengths and shapes; for instance, a choker can be paired with a mid-length pendant and a long chain. For bracelets and rings, combining textures designs, and even metals can give a chic, unstudied look.
Layering also applies to the upcoming trend of ear stacks, where multiple piercings are adorned with mixed-matched earrings. Delicate studs and hoops can perfectly complement each other and enhance your entire ensemble. Also, don't feel like you need to stick to one metal color when layering pieces. Mixing silver, gold, and rose gold can provide your outfit with a dose of unexpected interest.
Moreover, stackable bracelets have been a favorite among jewelry lovers. Combining various bracelets of different designs, sizes, materials, and colors on one wrist creates a unique look that undoubtedly stands out. The perfect stack can range from a simple duo to a more dramatic mix of six or more.
Mixing Modern and Vintage Pieces
Combining modern with vintage jewelry can result in a unique style statement. It lends a touch of originality and nostalgia while bringing a sense of balance to your style. A modern piece can ground older pieces and prevent them from looking "costume-like" while the vintage piece can add a sense of history and charm to more contemporary, commercial pieces.
For instance, pairing a sleek modern watch with a classic string of pearls or a vintage gold bracelet makes a unique style statement. A streamlined geometric necklace can be paired with ornate antique earrings to create a look that is both elegant and edgy. This is a perfect example of how pieces from different eras can beautifully complement one another.
This type of mixing and matching gives you the freedom to experiment and create a style that is truly your own. It grants you the opportunity to link your past, present, and future in a meaningful way and to tell your personal story through your jewelry.
Creating a Capsule Jewelry Wardrobe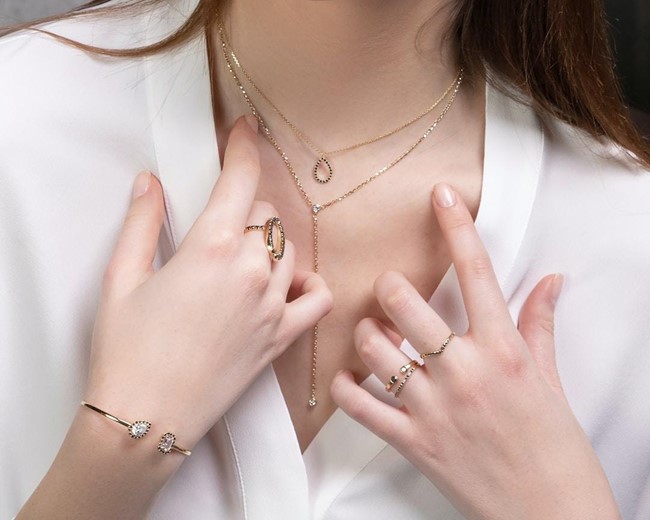 Capsule wardrobes have been the buzzword in the fashion industry for quite some time. The concept can also be applied to your jewelry collection. Having a capsule jewelry wardrobe helps to simplify your style, make your mornings less frantic, and ultimately, save money. Every item you own should enhance your look and fit with the rest of your wardrobe.
For your capsule jewelry collection, invest in high-quality pieces from Kendra Scott that will last for years and won't go out of style. These could include a classic pair of diamond or pearl earrings, a simple gold or silver necklace, a versatile watch, a statement ring, and a couple of your favorite bracelets.
Don't be afraid to treat yourself to a few fun pieces, too. Update your collection with a trendy item or two each season, ideally something that's versatile and fits well within your established capsule. Remember to ensure the items are high-quality and timeless, as you will want them to last a long time.
Embracing Versatility When Styling
Unique Ways to Style and Wear Jewelry – Rethinking how you wear your jewelry is one of the great ways to add versatility and spark creativity. A long necklace can be wrapped around your wrist as a bracelet, or a thin chain can be wrapped around your finger as a ring. Brooches can be worn not only on your jacket lapel but also as an accent on your hat or headscarf, or as a pendant on a necklace chain.
Consider versatile jewelry items like convertible earrings or necklaces that can be adjusted in length. These innovative pieces are designed to be worn in a multitude of ways, adding real value and versatility to your jewelry box. For instance, a necklace with an adjustable chain can be worn as a choker one day and a long pendant the next.
With versatile jewelry pieces, you essentially get multiple styles for the price of one, which can be extremely cost-efficient. Plus, you get to have fun playing around with different looks and experiment with different ways of wearing the same piece.
Maintenance and Care of Your Jewelry
Unique Ways to Style and Wear Jewelry – A key part of styling your jewelry is ensuring it's in good condition. Keeping your jewelry clean and stored properly will ensure its luster and longevity. Regularly check your pieces for any damage or necessary repair, especially with frequently worn items.
Invest in a good jewelry cleaner, but remember that different materials require different cleaning methods; what works for gold might not work for pearls. Delicate materials may only require a gentle wipe with a soft cloth, while other items can handle a little scrubbing with a soft brush.
Store your pieces in a clean and dry place, away from direct sunlight. A jewelry box with separate compartments is ideal to prevent pieces from scratching against each other. Be especially mindful about how you store your necklaces to prevent tangling. Hanging them up can help to keep them in perfect shape.
Adapting Your Jewelry to Your Outfit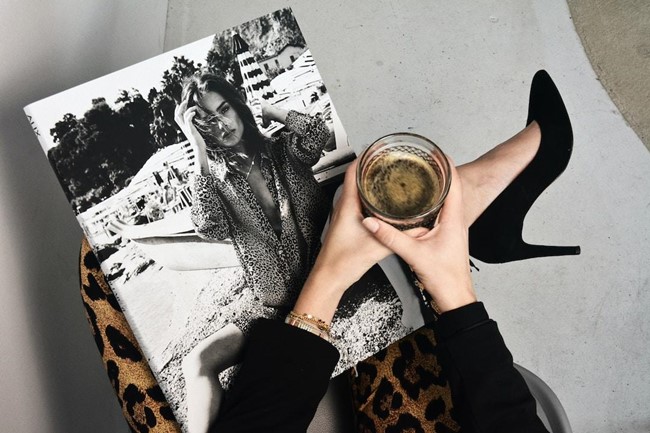 Your outfit and event can significantly influence your jewelry choices. Are you wearing a bold, vibrant dress, or does your outfit have a lot of patterns and textures? If so, consider keeping your jewelry basic and minimal. Alternatively, if your outfit is more on the simple side, a big statement necklace or some dramatic earrings can add a pop of interest.
If you're attending a formal event, you might want to go for classical pieces with a bit of sparkle. If you're at a casual gathering or out for a day of fun, colorful, whimsical pieces can add a touch of fun to your look. Remember to consider functionality as well—a busy day of errands might not be the day for a large, heavy necklace that could acquire damage.
One pro tip—always put on your jewelry last, after you've put on your clothes and done your make-up and hair. This is not only to avoid any damage or loose threads on your clothes but also to ensure that no make-up or products tarnish your jewelry.
Altogether, remember that style and fashion should be fun. Don't be afraid to experiment, take risks, and express yourself through your jewelry. Mastering the art of wearing jewelry is more than simply following trends—it is about finding what speaks to you, resonates with your aesthetic, and feels authentically you. So, own it, embrace it, and let your personal style shine.